The Etihad Museum has been inaugurated on 2 December, incorporating eight sections corresponding to specific UAE historical periods.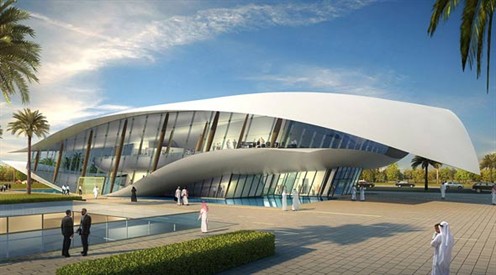 The museum was officially inaugurated by HH Shaikh Mohammad Bin Rashid Al Maktoum, Vice-President and Prime Minister of the UAE and Ruler of Dubai, and His Highness Shaikh Mohammad Bin Zayed Al Nahyan, Crown Prince of Abu Dhabi and Deputy Supreme Commander of the UAE Armed Forces, along with other memebers of the Supreme Council and Rulers of the Emirates.
Spread across an area of 26,000sqm, the museum tells the story of the Union's creation from the perspective of the country's leaders, according to Dubai Media Office.
The building includes permanent and temporary halls, a theatre, an educational area, a recreational area, administrative offices and car parking.
It comprises eight permanent galleries in addition to a temporary gallery to exhibit items from international museums.
The project, valued at approximately $133m (AED488m), was commissioned by the Roads and Transport Authority and is located in the Jumeirah district in Dubai.
ASGC lead construction work for the museum main building and associated facilities with Halcrow as the main consultant.
Etihad Museum offers experience-driven exhibitions, interactive programmes and educational presentations that explore the events that culminated in the formation of the Union of the Emirates in 1971, with a key emphasis on the period between 1968 and 1974.
Courtesy: constructionweekonline.com