Is an environment-friendly business model realistic? ASGC and Acciona think so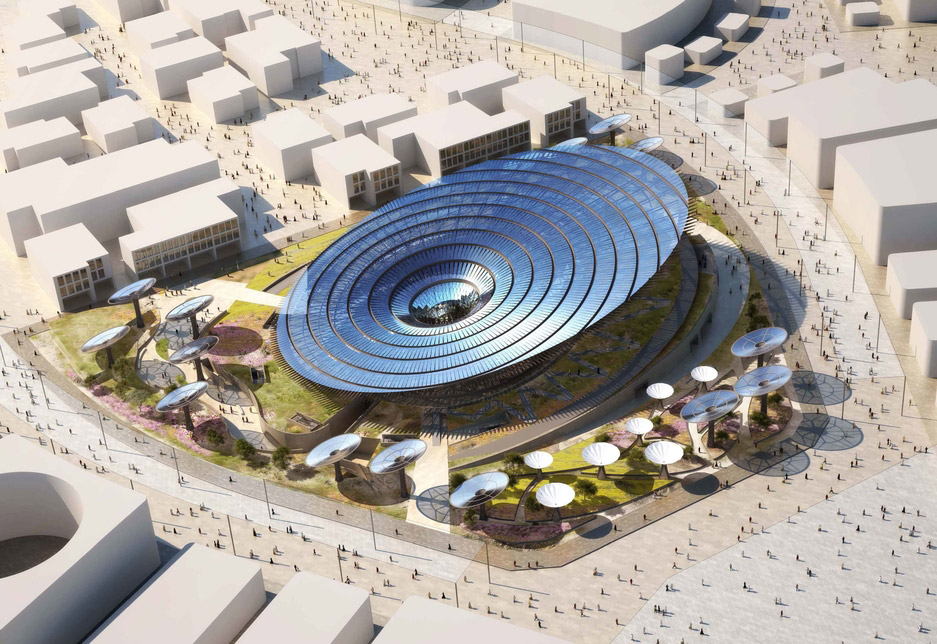 Meeting the infrastructure and housing demands of urbanisation between now and 2050 – when more than two-thirds of people may live in cities – will create huge challenges for sustainable construction professionals. The global pressure to meet such unprecedented demands is intensified by the need for doing so in ways that also support economic growth, protect the environment, and do not harm the planet.
However, contractors in the Middle East are demonstrating that it is possible to have a socially conscious, environmentally-friendly, and profitable business model that supports sustainable construction. ASGC, the company building Expo 2020 Dubai's Sustainability Pavilion, and Acciona, which counts Mohammed bin Rashid Al Maktoum Solar Park (MBR Solar Park) among its projects, are two such companies.
Since its 1931 formation in Spain, Acciona has worked in the water management sector, catering to more than 100 million people along the way. The firm brought its "energy-efficient technology and expertise" to the Middle East in 2008. The company works to offset its emissions on construction sites by operating a carbon-neutral policy through emissions trading, waste reduction, water reuse, recycling, and adopting circular economy initiatives, managing director of the regional business, Jesus Sancho, tells Construction Week.
Through its research and development technology centre, Acciona is part of Europe's Reinvent project and helps to develop construction products using biomaterials and natural fibres. This covers the entire value chain, including synthesis, manufacturing, validation, and industrial scaling. Sancho says Acciona's involvement is part of a strategy "to reduce dependence on products made from fossil fuels, ensuring more sustainable and environment-friendly growth using construction products made from biomaterials and natural figures". He thinks that a strategy to move towards a bio-economy holds "great potential" for sustainable construction.
For instance, the business has developed a laser guidance system for building tunnels that accurately guides the tunnel boring machines. The alternative system can increase excavation precision by more than 60%, and the technique helps to avoid cost overruns and unnecessary excavation caused by deviations between the designated excavation area and design plans, explains Sancho.
"The excavation process during the execution of infrastructure is one of the biggest energy consumers, and the correct guidance of an excavation section is vital," he says. The system has been used in Europe and South America, and on one project in Spain, it led to savings of 200 working hours and 30MWh in energy consumption. The laser guidance technique is yet to be used in the Middle East.
Meanwhile, ASGC's portfolio boasts a technology that is taking off in the Middle East – drones. Construction Week Awards 2017's Contractor of the Year says the majority of its projects are monitored by unmanned aerial vehicles. "More than 85% of ASGC's projects – and all of our indoor projects – are monitored using drone technology, which enables us to better control project progress," says technical manager, Bassem Bishay.
"We use drones to conduct site surveys in the initial stages of a project, and alongside stationary video-capturing technology, we can use them to monitor construction progress. Drones also take measurements and carry out spot checks on challenging projects, which enables us to mitigate risks while optimising time and costs."
Bishay says technology can help support sustainable construction by streamlining operations to help cut energy, fuel, and time costs. "Creative applications of internet of things-connected devices and building information modelling have also enabled ASGC to become more productive, more effective, and more cost-effective," he adds.
On the topic of money, Bishay says the cost of sustainable construction is one that should be taken on by client and contractors alike, although the responsibilities are different for each party.
"Clients can pursue sustainable options such as building design, material use and so on, whereas contractors can adopt sustainable methods and policies that align with the clients' preferences," he says.
Sancho agrees that the cost of sustainable construction requires a "multilateral response" involving the public and private sector. He thinks companies need to follow the Sustainable Development Goals (SDGs) outlined by the United Nations (UN) in a framework adopted in 2015 by 193 countries. Sancho says Acciona is actively working to contribute toward the SDGs through its water, renewable energy, and infrastructure projects. Meeting goals related to water access, energy, infrastructure, and mitigating climate change are vital to achieving the other goals outlined by the UN in its sustainable roadmap for 2030.
"We must progress towards a socially inclusive economy that removes the links that bind economic growth with polluting emissions and environmental deterioration," says Sancho.
"To achieve this, it is essential to have stable regulatory environments that attract investment towards projects that foster sustainability, mitigation, adaption, resilience, and transformation – [in a nutshell,] smart projects. It is possible to have a business model that is environment-friendly, positive for society, and profitable at the same time."
Both ASGC and Acciona are working on projects in the Middle East with sustainability at the core of their design and concept. Expo 2020 Dubai's Sustainability Pavilion stands out for ASGC. Set to be built in October 2019, the pavilion will be the centrepiece of the expo's environmental theme, and ASGC is building it to exceed LEED Platinum certification. Solar panels within the project will generate 4GWh of electricity per year, which is enough to power up to 400 homes. Surplus solar power will be fed into the Dubai Electricity and Water Authority's grid.
The pavilion will also produce up to 22,000 litres of water per day by using an atmospheric humidity harvesting system to suck moisture from the air and turn it into water. The use of recycled greywater will help meet the water production target.
Meanwhile, in Al Khobar, Saudi Arabia, Acciona is working a seawater reverse osmosis (SWRO) desalination plant that Sancho describes as an "exciting project", and one that will help the country meet its sustainability targets. With a daily capacity of 210,000m³, the plant is one of the largest in the kingdom to use reverse osmosis. Acciona developed a plant design that allowed it to offer a "competitive price" for engineering, procurement, and construction, as well as streamline operating expenses and power consumption for the client, Saline Water Conversion Corporation.
"The potential role of advanced materials and innovative technologies in improving the plant's performance and the sustainability of the SWRO desalination as a technological solution will help to avoid potential water shortages," Sancho says.
Other projects in Acciona's pipeline include long-term deals for Dubai Municipality and Etihad Rail in Abu Dhabi to improve sewage water conveyance in Dubai and build 400km of railway respectively. The contractor is also bidding for Taweela SWRO in Abu Dhabi, which will be the largest desalination plant in the world.
ASGC and Acciona both have different approaches when it comes to addressing sustainability, but both companies are playing an important role in influencing sustainable construction in the Middle East. With the world population set to reach 9.8 billion by 2050, the growing number of people will place greater strain on resources and services. While the number of people living in the Gulf's capital cities of Abu Dhabi, Riyadh, Kuwait City, Manama, and Muscat pale in comparison to the populations of megacities such as China, India, and Nigeria, the GCC will, as other regions, face the pressure of urbanisation. Its sustainable construction sector will be the key to building cities that can cope with the challenges of tomorrow.
Source: constructionweekonline.com