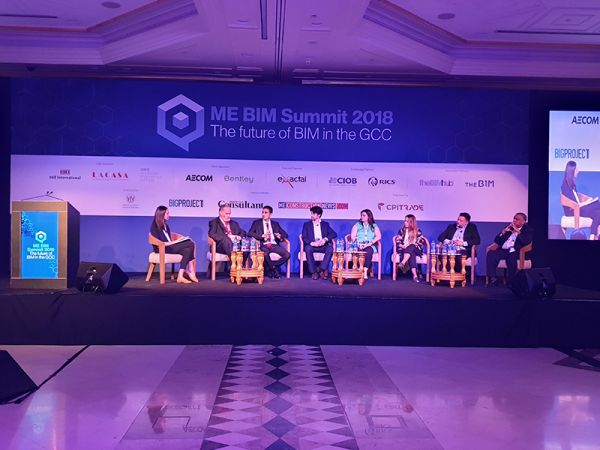 Our talented Arsanious Abtnago, BIM Architect Engineer in ASGC, was invited to take the stage with other professionals in the field to discuss the hot topic of "Sustainable Construction" and "Bim" at ME BIM Summit 2018 – The future of BIM in the GCC that took place in Habtoor Grand Resort, Autograph Collection.
Here are the take outs of the panel discussion:
Sustainable construction will be achieved throughout pooling the design, construction and operation knowledge in the early stage of the project.
Sustainability is not only about the conservation of energy resources in a direct way, it is also in the lean process that maximizes waste reduction, construction quality improvement, time saving, errors reduction, design enhancement and of course reduction of assets' lifelong environmental impact in every step.
To develop sustainable projects, Clients initial objective should be sustainability and their mindsets should fixate on how to reduce energy consumption and environmental negative impact not only in the construction phase but also in the operations phase, which is the longest lifespan of the project, through construction.
Clients should look at cost inclusive of their operational cost. Seeking alternative materials reduces the energy consumption on the long-term. Even if the cost of these materials is higher at the construction phase, they will save energy cost during the operational stage. Cost comparison should be studied based on material initial cost vs. energy usage cost in operations.
MEP contractors should be engaged in the project design at the early stage as they play a huge role in reducing energy consumption.
Net Zero Energy building is the future and we need to consider environment more than construction cost.
BIM is the tool, but the process is the key to achieve the sustainability.