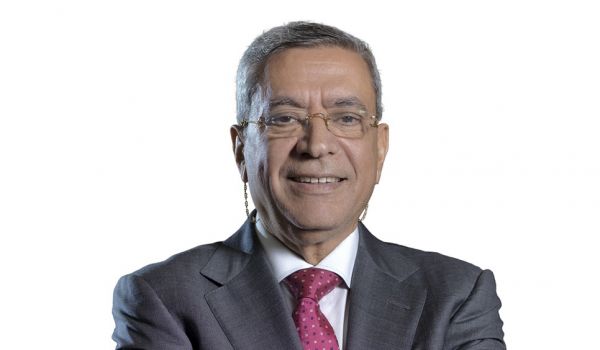 Emad Azmy, President, Vice Chairman of the Board and Executive Director of ASGC Construction has jumped up four places from 9th last year to 5th this year on our annual list of the Middle East's Top 60 most prominent contractors, real estate developers, consultants, and facilities management companies.
5. Emad Azmy, President, Vice Chairman of the Board and Executive Director of ASGC Construction
Mr. Emad Azmy co-founded ASGC Construction LLC in 1989 and is until this moment the President, Vice Chairman of the Board and Executive Director of ASGC. He is the wheel-steerer of the company establishing new strategies and growth plans.
His leadership has built the company on a historical track record of reliability with a strong emphasis on delivering high quality projects on time. ASGC today has constructed many of the iconic projects of Dubai, some of these are Mohammed Bin Rashid Library, Expo 2020 Sustainability Pavilion, City Walk and Etihad Museum.
Mr. Azmy formed ASGC's conglomerate through the focus on continuous improvement, continuous growth and team building. As a result, ASGC initiated new building techniques, integrated the latest technologies into the construction industry, grew the business vertically, created new revenue streams and shifted the business to be one of the leading contractors in the region.
In the past 12 months, ASGC has completed projects like Coca-Cola Arena, Mediclinic Parkview Hospital, Marina Bloom, Bluewaters Residences and DXB Airport Concourse C, B & Terminal 1 (BHS Halls C & D) Improvement Works
Mr. Azmy's continuous improvement mindset can be seen in every area of the business and it has kept his company leading the construction sector despite the market fluctuations and changes. All areas of the business were looked at thoroughly ato keep them improving, be it enhancing ASGC's workforce's skills and expertise in order to build the most complex projects in the country, adopting technology at its earliest stage, digitizing and standardizing the processes, and refining the construction operations.
As for expansion plans, Mr. Azmy told Construction Business News: "Expansion is part of business sustainability. ASGC has several action plans that are being implemented at the moment from vertical focus, geographical expansion to sectors' penetration and broadening of construction offerings."
This mindset coupled with his righteous philosophy has led him to be ranked among the most trusted contractors who delivers what he promises and even more. The work ethics you hear Mr. Azmy always say is "work right and don't worry about the consequences"; this has been the driving mantra of ASGC.
Source: cbnme.com