UAE-based construction group ASGC recognized for harnessing digital technologies in support of UAE Vision 2021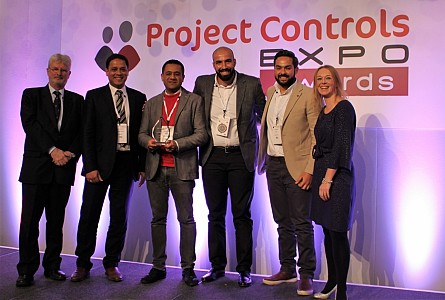 Global attention turned to the UAE's construction industry this week as adoption of the newest digital technologies and applications continues to accelerate. ASGC—one of the leading construction groups in the UAE—has become the first company ever from the Middle East to pick up a coveted global innovation award during the Project Controls Expo 2018 in London.
The honor recognizes the company's work in developing digital-first project controls to support the UAE Vision 2021, particularly the mandate for sustainable development and infrastructure. The judges applauded the advanced, widespread usage of cutting-edge systems such as Building Information Modelling (BIM) and 4D mapping to enhance productivity, fast-track project delivery, and uphold international quality standards.
Founded in the UAE in 1989, ASGC employs more than 16,000 construction specialists in the country, and is behind landmark projects such as the Expo 2020 Sustainability Pavilion, Mohammed Bin Rashid Library, Dubai Arena, Etihad Museum, and Bluewaters island in Dubai.
The work done by ASGC was honored in a particularly competitive award category, with shortlisted nominations from global companies such as Rosatom, nPlan, and LogiKal Projects.
Source : Alkhaleej.ae , Albayan.ae , Zawya.com