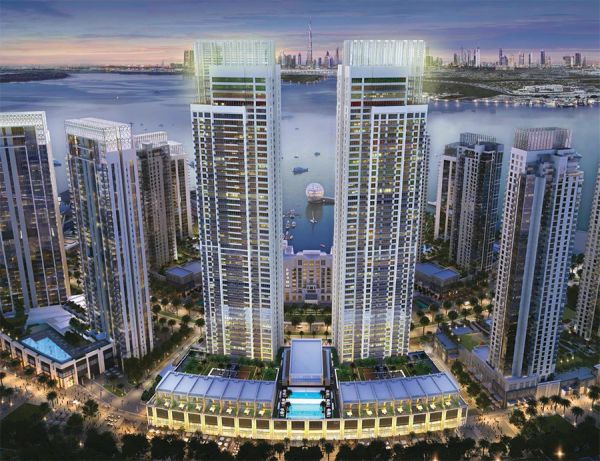 Even as new parameters are introduced to rate their performance, façades – and the materials they incorporate – continue to represent a focal point for sustainability experts within the regional construction sector. As Mohamed Marzouk, technical director at ASGC, tells Construction Week, minimising solar gains is "the main concept of sustainability for façades". He explains: "Using glazed façades can increase energy consumption due to higher solar gains, which is not conducive to achieving the sustainability, and can even increase operational costs. Using suitable materials can lead the building to absorbing less heat and retaining cool temperatures through the day."
Here, AESG's Cordero explains that select types of glazing can help architects to continue its use, without contributing to high degrees of solar gain.
"Experience and energy modelling prove that in the region, solar radiation is the most decisive parameter in energy transmission through the building envelope," he notes. "For this reason, the [building] codes have been drafted to control the proportion of vision glazing and its solar performance to reduce overheating in an efficient manner. This is what would be called the 'prescriptive approach'.
"However, glazing technology that can reduce heat ingress through vision glazing is also available and can be used here. The codes permit a 'performance approach', wherein any solution can be modelled and accepted as long as it meets the required performance targets."
Passive solar designs, Marzouk points out, are a significant deciding factor in terms of façade design and innovation. "It depends on the combination of material selection and mechanisms that can reduce cooling loads and heating," he explains.
"The main concept is to reduce heat gains and catch cool air by developing an energy-efficient building envelope. Some of these aspects can be considered in the passive solar design, such as selecting high-performance glass to reduce heat gain and encourage natural light; using light-reflective colours; fixing shading devices to prevent solar radiation; and picking the most suitable heat insulation systems for the façades," Marzouk adds.
Cordero says AESG – which has provided façade-related services for projects such as Langham Place in the UK, and the UAE's Qaryat Al Hidd and Dubai Creek Harbour – implements lifecycle assessments to balance "operational and embodied energy".
AESG's operational studies focus on transmission, maintenance, and harvesting, while the latter set covers material extraction, component production, assembly, installation, replacement and demolition, recycling, and even transport.
"When we engage in a client on the sustainability aspects of façades, we help ensure that the façade is designed and installed in a sustainable way, thereby reducing pollution and the use of natural resources," Cordero adds.
Annual spending on building exteriors in the GCC will reach $12bn by 2024, according to a report from US-based GrandView Research, released last July. Saudi Arabia accounted for 41.8% of the GCC's overall façades market in 2015, with annual spending expected to rise to $5.5bn by 2024.
Clearly, while the Gulf's construction sector may face energy- and fire-related challenges in the short term, the future for façade experts is bright.
Source: www.constructionweekonline.com