Face to face: Ashraf Botros, Al Shafar United
Last year was a productive one for mechanical, electrical, and plumbing (MEP) contractor Al Shafar United, as it generated revenue of $108.9m (AED400m). The company has come a long way since it started out in 1989 as a department within Al Shafar General Contracting and then later, in 2007, becoming an independent entity under the Al Shafar General Contractingumbrella.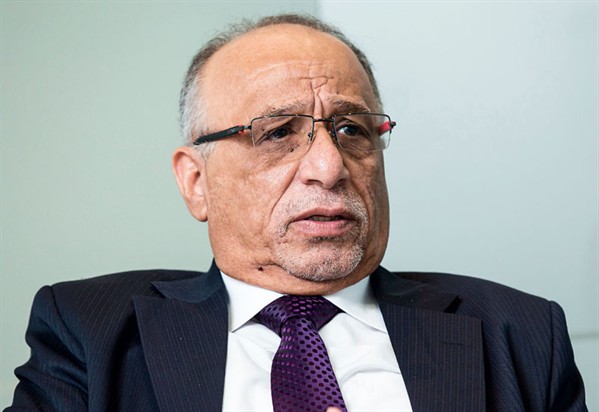 Managing director, Ashraf Botros, says he expects even bigger things for the company in the UAE, especially with Expo 2020 just three years away.
"In 2017, we are expecting positive growth in the construction industry. Expo 2020 is the most important catalyst for growth in the next three years, and we have already registered online to bid for Expo projects," says Botros.
"Considering the stable, positive growth in the construction sector and large-scale investment in infrastructure development, we can say that the construction industry will provide better opportunities this year compared to the last four years."
The contractor enters 2017 off the back of some impressive Dubai-based contract awards towards the end of last year, including Emaar's Boulevard Point, Bluewaters residential buildings, Dubai Municipality's Mohammed Bin Rashid Library, Mediclinic Parkview Hospital, the renovation of Terminal 1 of Dubai International Airport, and Meraas' Dubai Arena.
"My plan is to be in the top five of electro-mechanical contractors in Dubai," says Botros. "I have good staff, who are supporting me and the company. Also, I don't have any problem obtaining finance – so I'm paying for the suppliers and subcontractors on time. Finally, we have very good quality control and training of our labour force. We are taking full care of these three points in order to be successful."
Al Shafar United works predominately in Dubai, but also has business interests in Egypt with Emaar and Majid Al Futtaim. Botros says he has no intention of expanding outside of these territories but is instead looking at picking up a greater percentage of contracts outside of Al Shafar General Contracting.
"We have to work with other contractors if we are going to be one of the biggest MEP contractors in Dubai. There are many big jobs in the market and we want to take advantage of that," says Botros. "About 80% of our work is currently with Al Shafar General Contracting, but in 2017 we see it being a 50-50 split."
The increased order book has correlated to an increased labour requirement for the company, which currently employs around 2,700 people. However, it has gained approval from the UAE Ministry Of Human Resources & Emiratisation to bring in an additional 700 labourers over the next four months.
"You have to remember that we do all MEP work, firefighting, and air conditioning (AC) – so I need these numbers, especially with how busy we are."
Botros says that Al Shafar United has not noticed a slowdown in the market over the last two years as a result of the low price of oil.
"Dubai is coping well with the overall regional economic slowdown. The large-scale investments in the run up to Expo 2020 will help to continue diversifying the economy," he says. "The forecast for 2017 is that the economy will rise 2.8 to 4%, fuelled in no small part by growth in the construction market."
In 2013, Al Shafar United got approval from Dubai Civil Defence to install firefighting systems on projects. Botros says the move enabled it to bring a key service in-house and make its MEP work more cost effective, with firefighting around 25% of costs.
"As well as doing subcontracting work in-house and also for contractors, there are opportunities in maintenance jobs, which provide very good business," adds Botros. "Al Shafar General Contracting has more than nine labour camps, and instead of giving that to an outside company for service and maintenance, we are doing that by ourselves. So that's a massive saving for the company."
Al Shafar United's success has closely mirrored that of Al Shafar General Contracting, which reported revenue of $380m (AED1.4bn) during the first six months of 2016. It is working on a number of projects in the UAE, including the construction at Abu Dhabi's Marina Bloom, and a hospital within Meraas' City Walk development. At present, it is supporting Abu Dhabi National Oil Company (ADNOC) and its related subsidiaries. It also worked on the Etihad Museum in Dubai, which opened to the public last month.
Courtesy: constructionWeekOnline