Part of our Environment Awareness Campaign Series, we dedicated last week to conduct educational and action programmes, as well as community involvement to enhance and protect the UAE's environment through grassroots efforts and through spreading the environmental awareness in the local community.
Al Jaddaf Area Clean Up
We started the first activity of the week by a short trip to Al Jaddaf area with an intention to clean the area from any waste we find on the way. The activity was held in coordination with Dubai Municipality.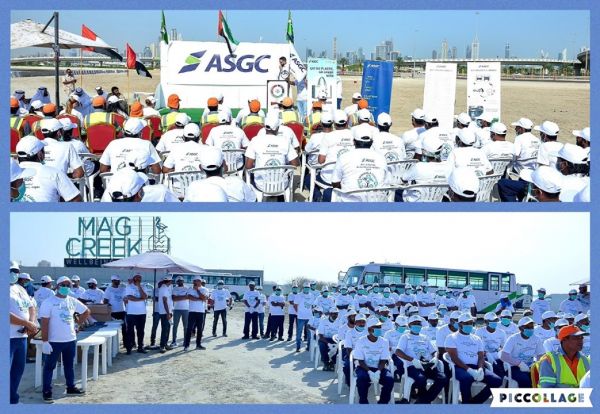 HSE Induction before the clean up
We of course had a HSE induction before dispersing ourselves at location.
210 ASGC 's team members were on the ground, collecting in total around ½ tonne of waste among which more than 50% were recyclable.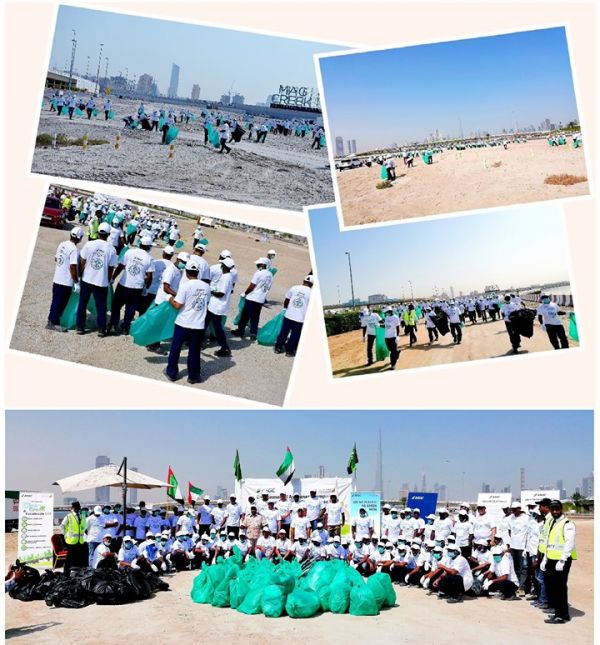 Total nb. of participants: 210 / Total waste collected: 467 kgs / Recyclable waste: 267 kgs / General waste: 200 kgs
"It was fulfilling"
Community Engagement
We took our second activity to the street, engaging with the community around our accommodations in base talks about environmental awareness and sustainability. We also distributed 200 flyers and 100 eco-friendly jute bags.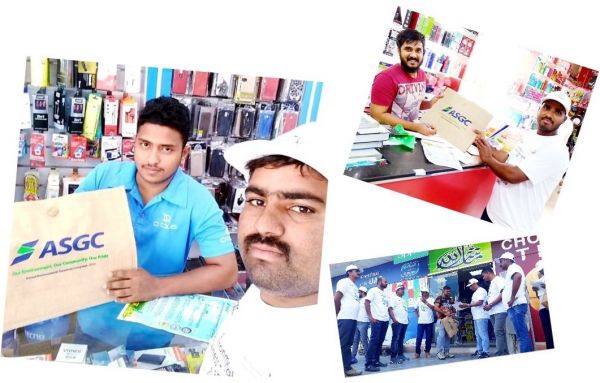 200 flyers and 100 jute bags were distributed to the neighbouring community all the while engaging with them in environmental awareness talks
This exercise not only increased awareness in the neighborhood but also gave a sense of responsibility to ASGC's team members who were encouraging the nearby community to act more responsibly towards the world we live in.
Internal Engagement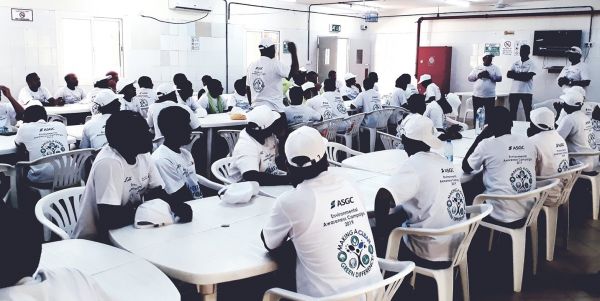 The first 2 activities were hands-on experience engraving the importance of taking action towards a cleaner, greener and more sustainable environment. They also carried with them a sense of pride and responsibility. Additionally, we conducted literature and HSE toolbox talks in our camps focusing on the following:
Refuse, Reduce & Recycle
Save Water & Be Energy Efficient at Projects, Camps & Departments
Use Less Single-Use Plastic
Choose Sustainable Products
A Great Surprise
Thank you Dubai Municipality for the beautiful surprise of your recognition of our environmental awareness initiatives.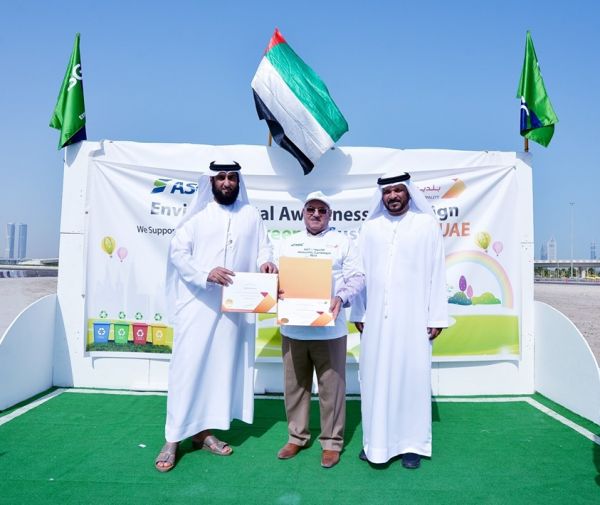 Dubai Municipality's Appreciation Certificate to ASGC's Facilities Director, Mr. Yossry Kostantien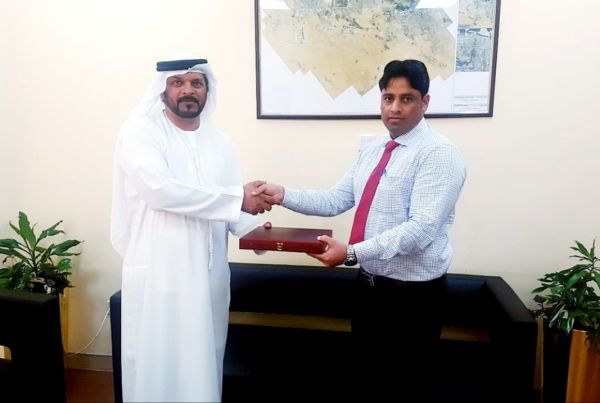 Dubai Municipality's Appreciation Certificate to ASGC's HSSE Manager, Mr. Tafseer Hussain