Construction Week's 2017 Power 100 was published earlier this week.
The annual list of the Middle East's 100 most influential construction professionals contains more than 30 new entries from across the region, reflecting the period of transition in which our industry currently finds itself.
The listing outlines how the geographical and sectoral demographics of the Construction Week Power 100 have shifted over the past 12 months.
The Construction Week 2017 Power 100 comprises 66 companies from the GCC, four Middle East-based outfits, and 30 organisations with international headquarters.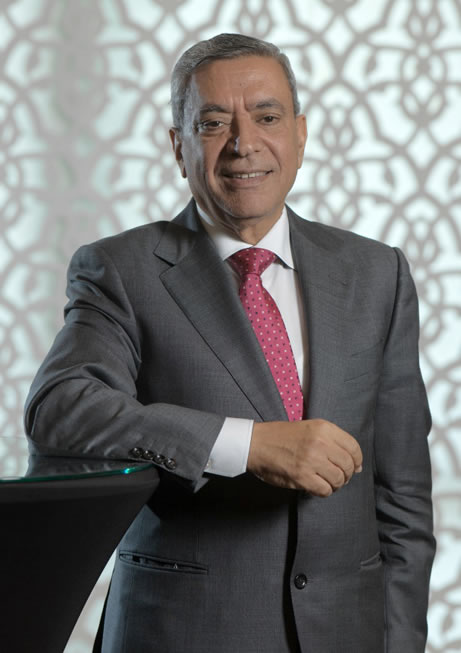 Mr. Emad Azmy, The President of ASGC has climbed 4 places since Construction Week's 2016 Power 100, owning largely to solid levels of business during the past 12 months. In its most recent financial year, his company achieved revenue of approximately $816.8m (AED3bn), and Azmy's team projects that income in 2017 will hit $1.09bn (AED4bn).
At present, ASGC employs more than 1,100 construction professionals, 522 of whom are qualified engineers. Azmy and his colleagues are also responsible for a 9,210-strong cohort of labourers.
Azmy is a keen proponent of professional development, as evidenced by his company's continued investment in its workforce. Last year, ASGC spent approximately $110,000 (AED405,400) on training and certification, and the company is on course to invest an additional $122,500 (AED450,000) during the course of 2017.
Encouragingly for Azmy, such investments appear to be paying off, both in terms of work secured and productivity. Between June 2016 and May 2017, ASGC completed works on numerous UAE projects, including Etihad Museum, The Onyx, and Marina Bloom. Moreover, ASGC is currently working as the main contractor on Mohamed Bin Rashid Library, the Terminal 1 refurbishment at Dubai International Airport, Vivanta Hotel by Taj, and The Dubai Mall expansion project.
Commenting on ASGC's future priorities, Azmy said: "Our aim is to maintain the trust and confidence that Dubai government organisations and main developers have given us, and continue to develop our relationships with other main clients."
Curtesy of: power100.constructionweekonline.com