ASGC was named Contractor of the Year at the Construction Week Awards 2017.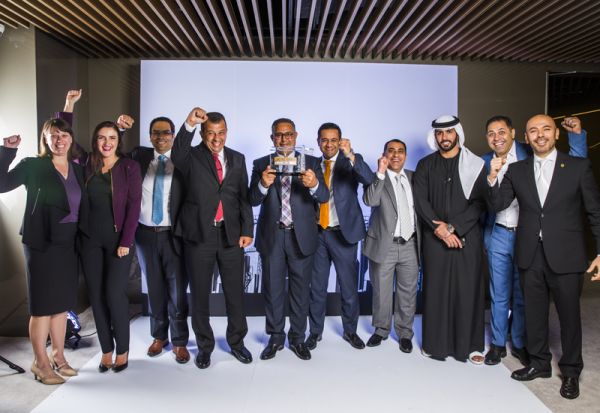 With more than 16,000 employees and an annual turnover of approximately $1bn, the UAE-headquartered contractor delivered 10 projects – and was awarded 11 new contracts – during the event's eligibility period.
With quality of service representing a key focus, the company estimates that repeat clients represent approximately 80% of its project portfolio.
ASGC was commended by the panel not only for the quality of its operations, but also for its extensive service offering, which spans the breadth of the supply chain.
WATCH: Judges meet in Dubai to discuss the CW Awards 2017 shortlist
One panellist noted that the firm had "ticked every single box in terms of the judging criteria".
Nashat Louis, chief operating officer of ASGC, said: "[Being named Contractor of the Year] is amazing for us. We've done a lot of prestigious projects in the region, and I believe that we deserve [the win]."
Revealing that ASGC is expecting to work on "a lot of projects" in the coming year, Louis added: "We have bigdreams, and we are working very hard to achieve [those] dreams."
ALEC was named this year's Highly Commended Contractor.
Other shortlisted nominations included Al Futtaim Carillion, Al Naboodah Construction Group, BAM International, China State Construction Engineering Corporation Middle East (CSCEC ME), Multiplex, and S&T Interiors and Contracting.
An independent panel of judges, comprising eight of the Middle East's foremost construction experts, selected winners in 14 categories at the Construction Week Awards 2017.
The event was supported by Gold Sponsors ALEC, HPBS, HBF, EB, National Engineering Bureau (NEB), and Union National Bank (UNB); Silver Sponsors Arabtec, Depa, Future Metro, and WME Consultants; Category Sponsors Construction Computer Software (CCS), DeSimone Structural Engineers, JLG, Kone, Multiplex, and Ramboll; Social Media Partner, WSP; and Post-Event Celebration Sponsor, BAM International.
Source: www.constructionweekonline.com