Last month, Construction Week revealed its annual ranking of the most influential individuals within Middle East Construction Sector.
This is a celebration of the people who are transforming both the industry and the regional landscape.There's no denying that the past 12 months have been challenging for the Middle East's construction community. However, most influential players, who populate this list, have reacted in the best possible way: by optimizing their regional operations and pushing ahead with some of the most ambitious projects on the planet. Challenging though the current economic climate may be, the moves that those on the list have made during the past year should serve to secure the future prosperity of both their businesses and the Middle East's construction industry at large.
Emad Azmy, President, Al Shafar General Contracting (ASGC)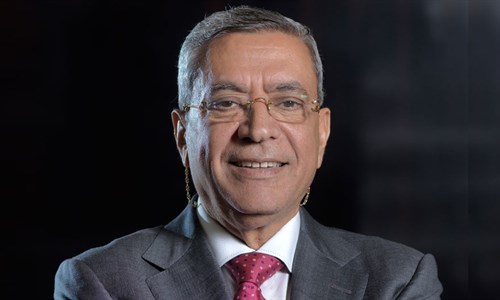 Emad Azmy, president of Al Shafar General Contracting (ASGC), has climbed five places since Construction Week's 2015 Power 100, owing largely to an impressive 12 months of financial performance and project delivery.
Last year, ASGC achieved revenues in excess of $770m (AED2.8bn). Even more encouragingly, Azmy and his team expect to achieve revenues upwards of $843m (AED3.1bn) during ASGC's current financial year.
As of 30 April, 2016, ASGC employed more than 10,000 people, including 9,205 laborers and 1,106 engineers. Prudently, Azmy has taken steps to invest his company's profits back into the workforce.
During the period 2012 to 2015, the contractor invested approximately $350,000 (AED1.28m) into staff development. By April of this year, its 2016 training spend had already passed $36,000 (AED133,000).
ASGC's financial and workforce-related successes have been built on the back of a sound track record in its UAE and Egyptian markets. During the past 12 months, Azmy and his colleagues have completed works at three major UAE developments: Meraas' City Walk, Waldorf Astoria Dubai Palm Jumeirah, and the Nestle Manufacturing Facility inDubai South.
During the course of the coming 12 months, ASGC will continue to build a selection of large-scale projects. In its domestic market, the firm is the main contractor at Bluewaters Residential Sector, Marina Bloom, Onyx, EC3, Etihad Museum Jumeirah, and the Green Community Extension.
In Egypt, ASGC is currently acting as the main contractor for two major projects in the capital: Festival City Living and Mivida – Uptown Cairo.
Azmy told CW: "Our challenge is to continue to distinguish ourselves as a leading contracting company that prides itself on the end quality of its work in a price-sensitive market. In the end, it is the quality that keeps our client satisfaction rates among the highest in the industry."
Read the full ranking:
http://www.constructionweekonline.com/article-39239-2016-construction-week-power-100-1-10/10/