ASGC is proud to announce that our project '25hours hotel' was awarded the 'Hospitality Project of the Year' at this year's Construction Week Awards, being praised for overcoming a number of challenges when delivering the project, which included delivering a new hospitality building to the design brief, adding a new development within an existing mix-used development.
25hours Hotel, the first property outside of Europe for the disruptive German hotel brand, a concept by Accor Group of hotels. A 434-room hotel located at the Dubai World Trade Center, is the largest of its brand.
As described by Construction Week judges, the project has had a "special personality, inspired by the spirit and culture of Dubai and shaped by art".
ASGC has also been Highly Commended for both 'Commercial Project of the Year' for their project Dubai Harbour Cruise Terminal with the development being recognized as a major contributor to the vision of the country, and as 'Contractor of the Year' for a valiant company performance despite volatile market conditions.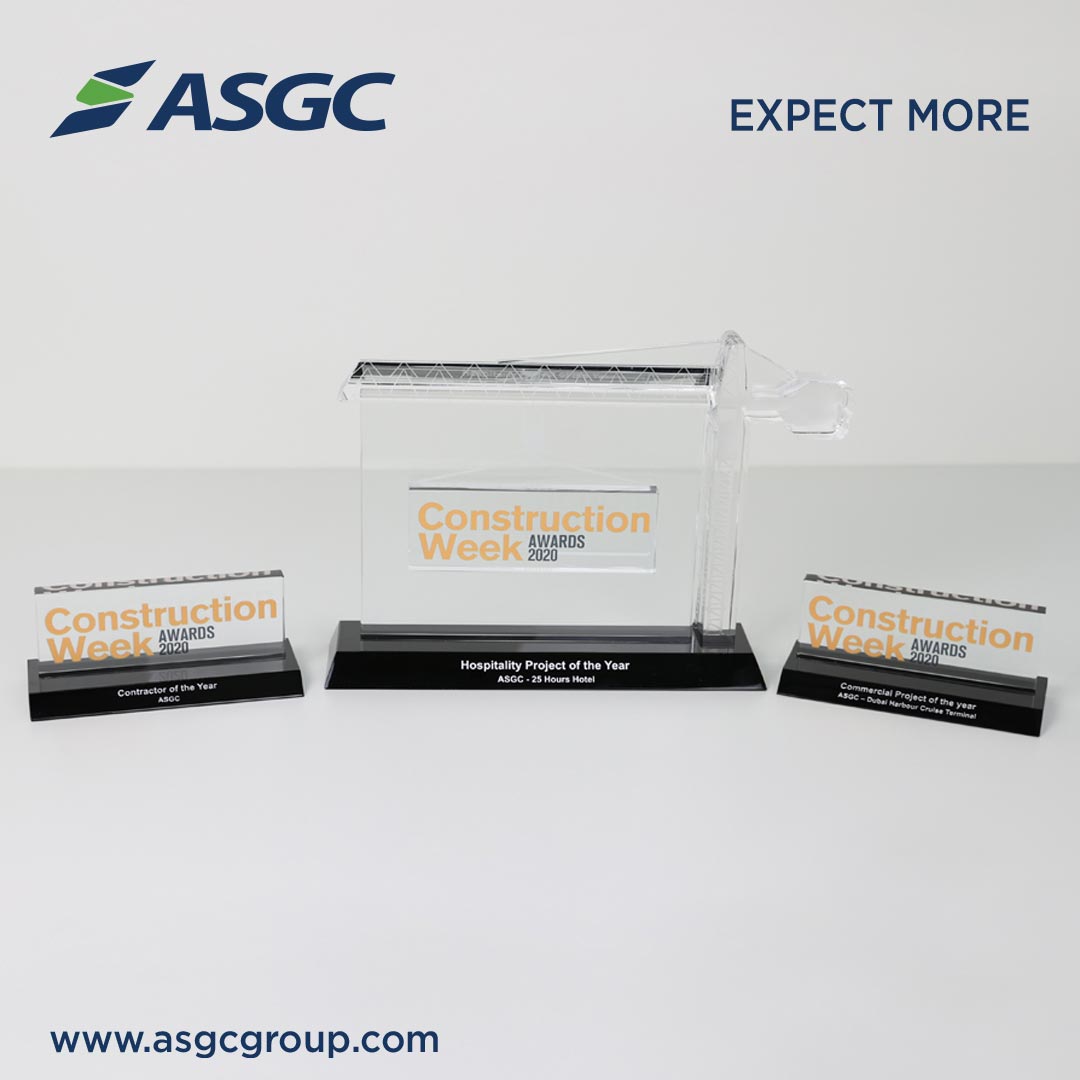 Source: constructionweekonline.com