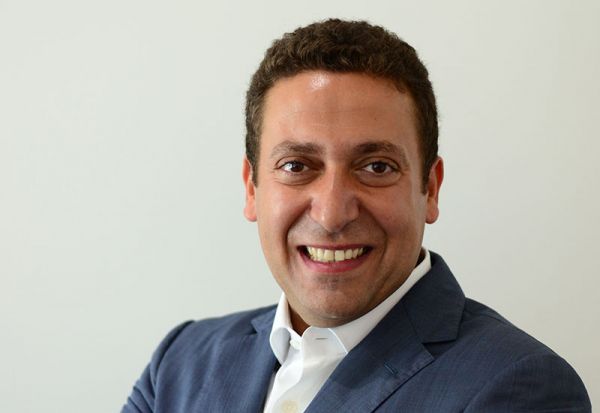 What are the main challenges facing the construction industry in 2018?
The global market has witnessed a lot of economic swings within the last 12 months. In the region, we've seen this clearly in the volatility of oil prices and the introduction of VAT, which has affected both public and private spending on projects, as well as project financing. This has put pressure on the margins of developers and contractors alike.
That being said, we've been around for a very long time, and know that some years are better than others. Construction players must stay agile to succeed. They also need to adopt new tools and processes that help them deliver value across all phases of a project.
What excites you most about the UAE construction industry in 2018?
Being able to accurately predict the future is an impossible task, particularly given the global economic and political shifts taking place. However, the UAE remains the leading construction market in the region, so it's a great home base for ASGC.
By the end of 2018, we expect key projects to be delivered in the lead-up to Expo 2020. There are several major developments, particularly in Abu Dhabi and Dubai, that are in the planning phase, which we believe will progress smoothly during the coming year. Confidence remains positive in the market, with most of our partners seeking growth in the year ahead.
What are the latest launches that your company has unveiled this year?
We intended to increase the deployment of technology solutions within our construction offering as part of our technology-driven strategy. Two main tech solutions are drones and 3D scanning across our project portfolio — two technologies set to revolutionise and streamline construction.
Today, more than 85% of our projects such as Harbour Views, Mediclinic, Arena, and the Mohammed Bin Rashid Library, as well as all of our outdoor projects are being monitored using drone technology, an approach that will lead to better control of the project.
We are planning to increase investment in drones by expanding the fleet of trained pilots and mobilising advanced cameras to improve feedback quality. These efforts will soon be enhanced by the integration of high-definition CCTV and 360° video-capturing technologies, which will open up new opportunities in the monitoring and analytics of various aspects in the lifespan of an ongoing project, and the planning of future business.
What other news can we expect from ASGC in the near future?
We are positive about the future. Overall, we feel that investor confidence and improved cash flows amongst developers have encouraged the market to advance exciting project plans and market releases.
Moreover, the UAE's visionary leaders are steering the country in a very strong direction, and this has increased confidence in the real estate and construction sector. Safeguards and realty rules introduced by the government are intended to prevent market saturation, and we welcome them. We are confident that Dubai will further strengthen its position as the preferred destination for investment in the Middle East.
Geographically, we are looking at expanding in existing markets and to new ones. This year, the largest geographies for our operations are UAE, Egypt, Angola, Kenya, and Ghana.
Our substantial focus is on African expansion and a focus on diversification into infrastructure. Large investments in infrastructure and tourism, especially in the run up to Expo 2020 Dubai, continue to create jobs and impact growth.
Why is it important for ASGC, and for you, to support and attend CW: Leaders in Construction Summit UAE 2018?
Over the past eight years, the summit has served as a unique platform that brings together decision makers from across the region's construction industry to identify the latest opportunities and challenges, and discuss how to address these issues.
ASGC is a strong advocate of transferring and sharing knowledge across all segments of the construction ecosystem.
We have always gained a lot from our participation in Construction Week's Leaders in Construction UAE.
Which topics are you looking forward to discussing at the CW: Leaders in Construction Summit UAE 2018?
At this year's edition of Leaders in Construction, ASGC will be advising clients on how to enhance their projects by seeking out high-quality products, delivered on time, using the latest technologies, and anticipating logistical, process and budgetary concerns throughout the entire project.
We will also be speaking to guests on the topic of innovations in project controls, such as 4D BIM, virtual spaces, drone systems, and 3D printing.
Source: constructionweekonline.com