ASGC has unveiled plans to increase its deployment of drones and 3D scanning technologies across its UAE project portfolio.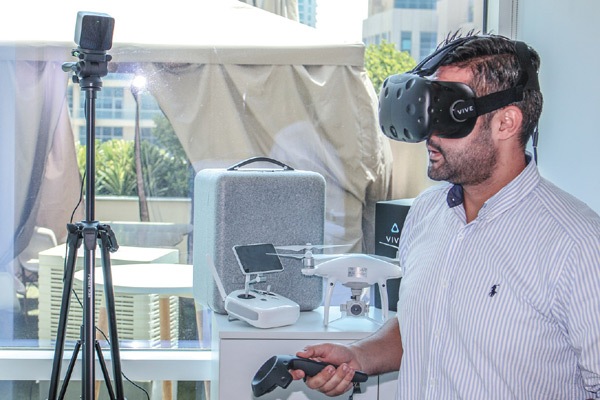 ASGC will expand its cohort of trained drone pilots and integrate HD CCTV and 360° video-capturing technology
The move forms part of the Dubai-based contractor's technology-driven strategy, which is being headed by recently appointed chief information officer, Herbert Fuchs.
As part of the initiative, ASGC intends to expand its cohort of trained drone operators, and integrate high-definition (HD) closed-circuit television (CCTV) and 360° video-capturing systems within its fleet.
More than 85% of the firm's overall projects – and all of its outdoor developments – are already being monitored by drone technology. ASGC stated that increasing this percentage would lead to better control of project progress.
"Technology has an increasingly important role to play in the construction industry, with creative applications of the latest solutions enabling us to become more productive, more efficient, and more cost-effective in how we deliver our work," said Fuchs.
"ASGC believes early adoption of the latest breakthroughs in technology is crucial in implementing our vision of remaining at the forefront of the industry by integrating digital into each phase of our business and operation," he added.
The contractor is also ramping up its deployment of 3D scanning tools, which use laser technology to create models of existing buildings for renovation or expansion. The group's mechanical, engineering, and plumbing (MEP) arm, ASU, has already implemented this technology for The Dubai Mall expansion.
ASGC's project portfolio includes a diverse range of high-profile developments, including Harbour Views and Mohammed Bin Rashid Library.
Source: www.constructionweekonline.com