ACE FOR GOOD is a platform created by Hussein Nada that gathers tennis enthusiasts to play and support a good cause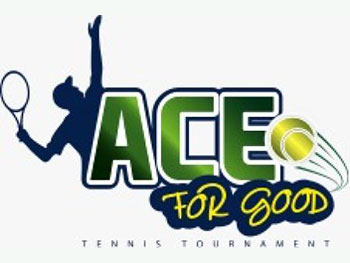 Egypt's top tennis players from various age groups joined the cause.
The second ACE for Good 2021 tennis tournament has successfully come to a close after a whole day of exceptional sporting talent. The event was organized by Smash Academy, one of the most prominent tennis academies based in Cairo, and an initiative by one of its top players Hussein Nada, 17 years old, a grade 12 student in the American School of Dubai, Hussein created a platform called "ACE FOR GOOD" to connect tennis lovers to play and support a good cause. The first tournament featured some of Dubai's top players and managed to collect 576,000 EGP all proceeds went to the Dubai Autism Center.
The second tournament took place in Cairo on the 22nd of October, 2021 hosted by Smash Academy. The initiative was welcomed by numerous players and the support of the business community sponsorship such as Allam Group, Triangle Construction group, ASGC and Bridgestone. With the players participation fees, the total proceeds of 800,000 EGP went directly to the Egyptian Autistic Society. Amr Al Salaly, Managing Director of Smash Sporting, said: "It was a great pleasure to host the Ace For Good Tennis event last Friday. I praise all the efforts done by Hussein Nada and all the sponsors to make this successful event see the light and get sponsors donate for the cause of Autism; Smash Sporting Club will always continue to be in support for such humane events".
Bishoy Azmy, ASGC Group, said: "We are very pleased to be involved in the "ACE FOR GOOD" event and to be supporting such a worthwhile cause. We thank Hussein for his efforts in making this tournament happen and look forward to supporting further initiatives in the future"
Source:zawya.com