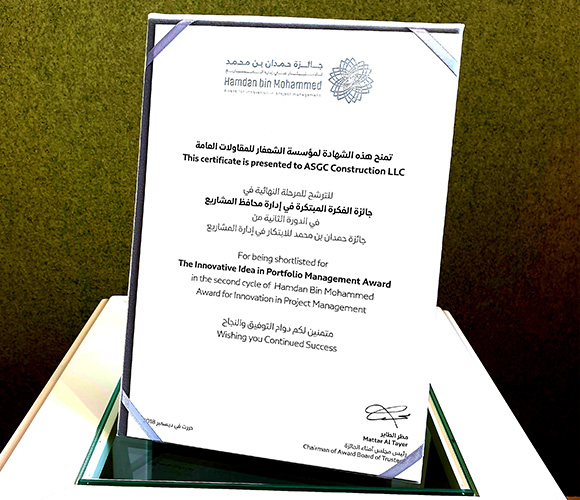 The Hamdan Bin Mohammed Award for Innovation in Portfolio Management selected ASGC Construction, Nestle and Amtrak among the top companies in project management innovation across several of their projects.
These industries' leaders, each coming from a different sector and from diverse parts of the world, competed to show that innovation is not bound by limits and presented to the Jury their innovative and technological applications that refined and enhanced their project management and operations.
Nestle, the world's largest F&B company, was awarded first place. ASGC, UAE's construction giant, and Amtrak, USA's national rail operator, stood proudly next in line.
The selection was made based on 192 entries from businesses around the globe.
The Hamdan bin Mohammed Award for Innovation in Project Management was launched in 2015 under the patronage of H.H. Sheikh Hamdan bin Mohammed bin Rashid Al Maktoum, Crown Prince of Dubai and Chairman of the Dubai Executive Council. The award has a vision to become an international hub for innovators, professionals & corporations to adopt best practices in excellent execution in projects.
It also provides a platform to discover, encourage, promote innovation in Project Management. The award targets an international community of Project Management Professionals and Specialists to participate as Individuals, teams, or organizations involved with management of projects, programs, or portfolios.
The award has the following objectives:
Conduct and develop projects using innovative, smart and sustainable solutions
Award leaders and innovation in project management locally, regionally and internationally
Identify and assess best and innovative practices in project management and learning from them
Provide a platform for participants regarding innovative ideas in the field and exchange distinguished experiences in project management
Exchange knowledge in project management
Learn from distinguished innovations in project management and apply them