ASGC Construction, a vertically integrated, heavy-weight construction conglomerate known for delivering turnkey and sustainable landmark projects. Over the three decades, ASGC has grown into a key player in the UAE's construction industry by adopting modern technologies and showing its commitment to reliability, in-house capabilities, and customer satisfaction. As a result, ASGC Construction is recognized as a reliable partner for government, public and private organizations across broad areas of business operations.
ASGC announces the awarding of multiple new contracts of approximately 2.8 Billion dirhams across the residential, commercial and infrastructure sectors in Dubai and Abu Dhabi. Across all the projects, ASGC is implementing sustainable construction practices and utilizing vehicles, machinery and building materials with lower environmental impact, contributing towards UAE's Net Zero 2050 initiative.
In Abu Dhabi, ASGC has won two large construction contracts from Aldar Properties, the Grove mixed-use development at Saadiyat Island and Al Gurm infrastructure development.

The Grove
ASGC has secured the contract for The Grove mixed-use development at Saadiyat Island in Abu Dhabi from Aldar Properties. The project is of strategic importance for the UAE capital at cultural and social levels as it nurtures an inclusive community featuring residential units, retail areas, entertainment and leisure spaces. ASGC is responsible for executing the construction work package for the substructure and design & build for the superstructure work package. In addition, ASGC will also perform the landscaping, utilities, MEP, and infrastructure works.
Client: Aldar Properties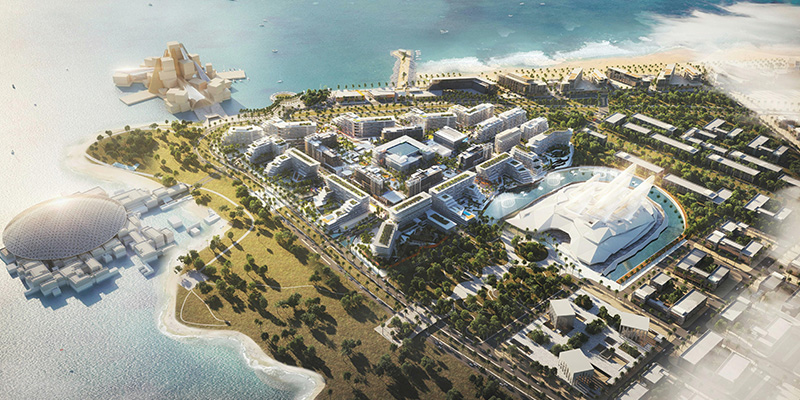 Al Gurm Phase 2
ASGC was awarded the infrastructure works contract for the 71 plots on the Al Gurm Phase II project in Abu Dhabi by Aldar Properties. These 71 plots offer stunning beachfront living in a sustainable community. The project scope includes complete infrastructure development of the island with earthworks, landscaping works, marine works, roads and street lighting. Additionally, ASGC is executing structural works, including bridges, culverts and causeway works, along with the laying of utility networks like wastewater, stormwater, potable water, irrigation, electrical (LV & MV) and telecommunications for the entire island.
Client: Aldar Properties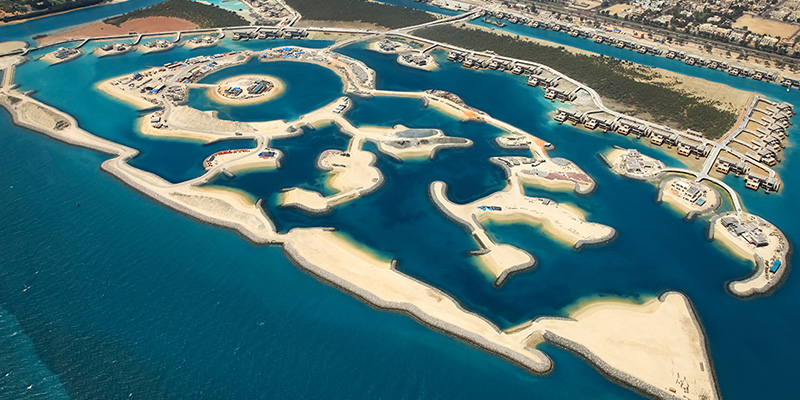 In Dubai, ASGC was awarded two contracts for Murooj Al Furjan master community development by Nakheel and H residence mixed-use development by ARM Holding.

Murooj Al Furjan
ASGC is the main contractor for the Murooj Al Furjan community development in Dubai by Nakheel. An upcoming luxurious integrated community nestled amongst green spaces will offer residents comfort and modern facilities. The scope of work includes the construction of 202 townhouses, 314 four-bedroom villas and 104 five-bedroom villas, along with associated MEP, infrastructure and landscaping work.
Client: Nakheel


The H Residence
ASGC is the main contractor for the H Residence boutique mixed-use project in Dubai by ARM Holding. The development includes bespoke retail units on the ground floor and 37 duplexes and apartments on the first floor. The wings are connected with a sky bridge featuring an infinity pool overlooking the building's plaza and the Dubai skyline. The scope of works includes the civil works and associated MEP, infrastructure, and landscaping works.
Client: ARM Holding