The move towards adopting technological advancements has always helped the construction sector. It has not only kept disruptions to the minimum but fast-tracked the processes while helping to reduce operational costs.
With the global pandemic having hit the world since the beginning of 2020, the sector's dependence on technology has only become stronger.
Construction Week spoke to Bishoy Azmy, CEO of ASGC, a Dubai-based contracting heavyweight, which was the main contractor for Expo 2020 Dubai's Terra – The Sustainability Pavilion and asked him about how the technological revolution has impacted the construction sector.
Azmy said: "The construction industry has always been mindful of the ways in which technology can be utilized, but I think that the pandemic has accelerated the need to implement this technology more quickly."
According to him, the "most obvious area", which has witnessed the change is communication.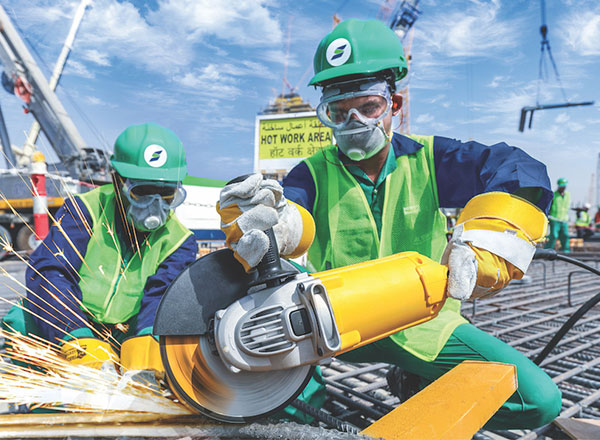 "Almost all meetings and tender discussions are now conducted digitally. Digital storage of information has also been a focus so that this can be exchanged remotely," Azmy told Construction Week.
Meanwhile, digitization is not just limited to the communication process, it has helped construction stakeholders digitize safety management as well as supply chain, in addition to designing projects better, thanks to the use of building information modelling (BIM) technology.
ASGC, which bagged the Hospitality Project of the Year award at the Construction Week Awards in 2020, has till date vaccinated 5,000 labor workforce as well as 300 office staff.
The company, which has not shied away from embracing new technologies, put in "huge efforts into the engineering stage of the project to ensure the efficient and reliable implementation of the [Sustainability Pavilion's] unique design."