EXCLUSIVE: Construction of Emaar's project in Dubai is proceeding as scheduled and within budget, ASGC tells CW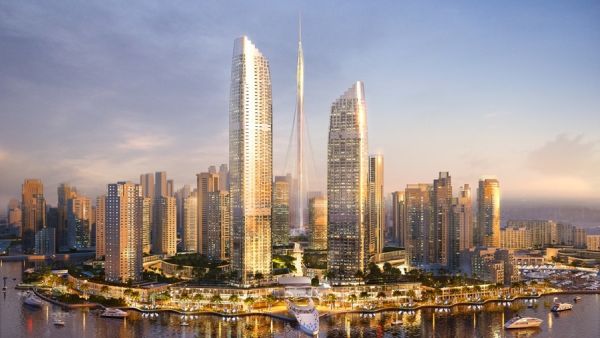 UAE-headquartered construction mammoth ASGC told Construction Week that foundation works at Dubai Financial Market-listed real estate giant Emaar's Address Harbour Point project were 87% complete, with the contractor having now started concrete works on the project's ground floor slab.
ASGC said approximately 816,000 man-hours had been recorded on the project – comprising a 53-floor and 65-floor tower – on which it has been involved as main contractor since March 2019.
Commenting on site progress, project director at ASGC, Rajput Singh, told Construction Week: "The construction of Address Harbour Point is moving smoothly, as per the planned time and budget."
ASGC's group of companies have also been involved in the project, with Emirates Beton supplying ready-mix concrete and Hard Block Factory supplying blocks for sub-structure works.
Subsidiaries Al Shafar Steel Engineering (Assent) and Al Shafar Interiors are also working on Emaar's Address Harbour Point.
Upon the completion of ground floor works, ASGC will start building superstructure of both Address Harbour Point towers.
This will be followed by block work, and activities related to partitions, plasters, and painting in the podium areas.
"We are confident Address Harbour Point will be a hub within Dubai's emerging Creek Island community, and we are honoured to build this part of the nation's infrastructure," Rajput said.
Address Harbour Point comprises 202 units, divided across one-, two-, three-, and four-bedroom layouts.
The top floors of both towers comprise four- and five-bedroom penthouses that form the 'Sky Collection' of the project.
Address Harbour Point's construction update comes as ASGC's president, Emad Azmy is ranked #3 in 2019 Construction Week Power 100 ranking, and Emaar founder, Mohamed Alabbar, is ranked #5.
Source: constructionweekonline.com