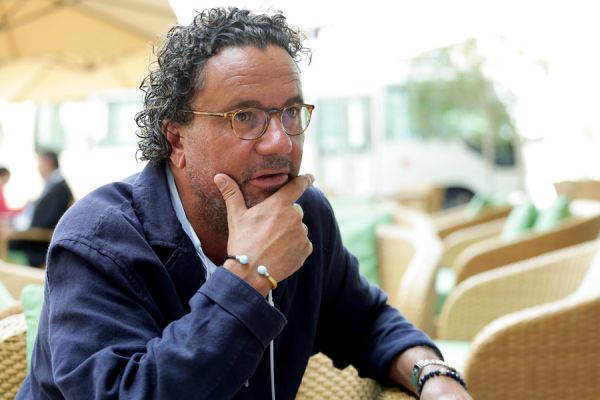 Christoph Hoffmann is the chief executive officer of German firm 25hours Hotels.
25hours Hotel Dubai is making impressive construction progress, with the project, backed by Accor Group and DWTC, due to complete in Q2 2020.
The disruptive German hotel firm, 25hours Hotels, is building its first property outside of Europe, amid plans for a wider expansion outside the continent.
It is nearing a major construction milestone, with structural work – already 98% complete – set to wrap up by June 2019.
Sitting on a total built-up area of more 9ha, 25hours Hotel Dubai is a 434-room hotel located in DWTC's One Central development, overlooking the Museum of the Future.
The ten-storey structure has six food and drink outlets; a mechanical, electrical, and plumbing (MEP) plant on the roof; and 271 solar panels that will cater to a third of the hotel's hot water demand.
There are 1,444 workers on-site across day and night shifts, carrying out façade installation, concrete works, and setting up the formwork for concrete slabs. They are also working on the flooring, MEP ducting in the basement, and are painting parts of the hotel in conjunction with lifting operations.
With construction having started in October 2017, the site is a hive of activity. Main contractor, ASGC, aims to complete it before Expo 2020 Dubai opens its doors in October next year.
Testing work will begin six months before construction concludes.
With Dubai's enthusiasm for technology in mind, building information modelling (Bim) processes have been employed across the design phase, the firm told Construction Week.
As the hotel is part of DWTC's wider One Central development, the Bim model for the hotel integrates with the entire campus' Bim design.
According to 25hours Hotels, the Dubai property will feature "eye-catching interior and special experiences" that have come to be the benchmark aesthetics for the "unusual and adventurous" bohemian-style hotel.
Source: constructionweekonline.com