EXCLUSIVE: Industry veteran ranked third in Construction Week's annual list of the Middle East's most influential leaders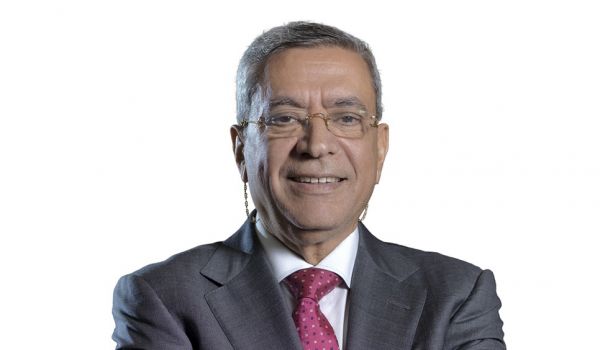 At the helm of the Dubai-based construction mammoth ASGC, its president Emad Azmy says that one of the company's major goals when it comes to technology adoption in 2019, is to increase the application of technologies such as radio frequency identification (RFID) and drones on its construction sites throughout the region.
"The application of augmented reality in our projects is part of 42 digital transformation projects that are being applied," the firm's president says.
While Azmy says he believes that diversification into new fields within the construction sector – such as infrastructure and oil and gas projects – constitute one of the major challenges for ASGC in the next 12 months, he adds that he is also looking into the possibility of expanding the firm's specialised labour academy, which was established with the aim of boosting training and development initiatives for the company's staff.
The developer tells Construction Week that its revenues in 2019 are expected to reach $1.4bn (AED5.1bn), surging from the $1.2bn (AED4.4bn) that was achieved in 2018, for a year-on-year increase of approximately 17%.
Projected revenue that is already secured is understood to stand at 50% at present.
ASGC currently has several major, high-profile projects under construction, including its work on the Sustainability Pavilion for next year's Expo 2020 Dubai, as well as work on the Address Hotel Dubai Creek Harbour.
Among the Middle Eastern projects that ASGC has completed – or is due to complete – between June 2018 and May 2019, the firm counts its work as main contractor on "Dubai Arena, HH Sheikh Mohamed Bin Rashid Library, Dubai International airport's improvement project, Bluewaters' residential development, and Mediclinic Parkview Hospital".
Looking ahead to May 2020, the company will also be engaged as main contractor on developments including "Harbour Views Towers, The Dubai Mall's expansion, and Dubai Cruise Terminal".
Source: constructionweekonline.com